The web development field has witnessed innovation every day since the first website launched on the Internet. When you look at the first website, you will realise how far we have evolved the web development industry.
The world of website development is progressively changing year after year, making it hard for some businesses to stay up to date in the market. Every year some trends become prevalent in the web development world and transform how websites work.
And same as every year, 2022 will also have some trends going on in the web field. Here we discuss such top web development trends you can look for in 2022.
Latest web development trends that will thrive in 2022
Progressive Web Application (PWA)
PWAs are applications that work like websites and give an experience of a native application. As mobile app users skyrocketed in the past decade, it became necessary to have a website with a mobile-friendly structure. And companies were forced to improve their sites when Google made it one of the ranking parameters.
Nowadays, users are more inclined toward mobile applications than websites. And that is the reason that brings progressive web applications into existence. PWAs offer a feel of both: a website and a native application. This year, PWAs will be a prime trend in the web development services.
AR and VR Featured websites
Augmented and Virtual Reality are two emerging technologies rapidly making their way into web development. Their implementation in websites can give users a more personalized and unique experience that not only charms them but helps them make well-thought decisions.
AR and VR technologies are more helpful in e-commerce websites, where users virtually experience the product. We might see these advanced technologies implemented in websites in 2022 as mobile phones are becoming more capable of supporting these technologies.
Single-Page Applications
In today's fast-paced era, users want the websites to load fast and in minimum time. And this is why single-page applications became more popular in 2018. Single-Page Applications contain a single page that loads the whole content at once.
Users can surf the entire website and browse every page without buffering. This gives users a faster website loading experience. SPAs are effective at conversion, boosting it up to 37%.
Voice Control
A faster way of retrieving information on the Internet, voice search technology is becoming extremely popular nowadays. Today, it became a necessity for businesses to be capable of access through various mediums, among which smart home devices are one. 
As it provides more accessibility and brand recognition, this technology will be on the boom in the future. So, we will see an increasing number of websites getting voice search and voice control features implemented in this and upcoming years.
Dark Mode User Interface
With the aesthetic visual appeal, the dark mode also offers a more seamless way of web browsing to users. According to a survey, more than 80% of users have accepted the dark mode in their devices, switching from light to dark mode UIs. 
Websites featuring dark UI can help users navigate content with minimal effort and maximum clarity. And because of this, dark mode is already a popular web development trend and will reach new popularity heights in 2022.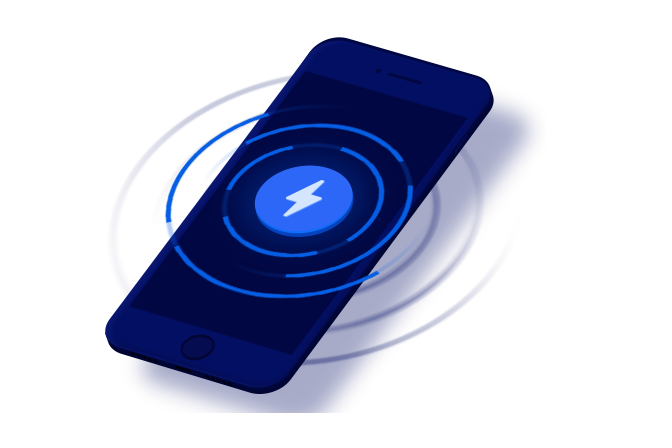 Accelerated Mobile Pages (AMP)
Similar to PWA, AMP or Accelerated Mobile Pages have been quite a buzzword in the web development industry. Google launched the project in 2015, but since last year AMP has been a new and essential web development practice to follow.
AMPs are optimised pages featuring simple and convenient pages with basic features. This makes page loading speed faster, giving users a seamless experience. And as web development is becoming more focused on user experience, AMP will be on top of web development trends in 2022.
Mobile-First Development
According to Statista's recent survey, more than 57% of web traffic comes from mobile applications. So, it is clearly intuitive that websites are accessed more from mobile devices. Therefore, it is imperative to build mobile-first websites and web apps.
Businesses have recognized this need and now strive to have websites that do not only respond to screen sizes. Instead, your website also has to have faster-loading speed, build one-click ordering on eCommerce platforms, and use geolocation data to offer a personalized experience.
API-First Development
API-first approach focuses more on users and fulfils their requirements. With this web development approach, developers can do their job and push the code on the server. At the same time, users can access the website and make purchases.
The API-first development approach lowers the development cost and boosts the time to market. And in this highly digitized world, speeding up a delivery will be something businesses would look for. Hence API-first approach will be in web development trends in 2022.
More on 2022 web trends
Apart from these notable design trends, we will see various others as well, including Motion UI, AI-based Chatbots, Accelerated Mobile Pages, Typescript programming, and more. Though, the web development trends listed above will transform contemporary web design practices.
No matter how many trends arrive in the web design industry, HKInfoway Technologies will always strive to be the best web design and development company that offers extensive and brilliant web design services to businesses worldwide.
Have your website designed with our brilliant web design services and convert your web visitors into life-long customers.
What is the future of web development?
In the future of web development, technologies that power the bespoke web development software will be an influential factor. Specifically, PWA, SPA, serverless architecture, and Motion UI will be top web development trends in 2022.
Apart from these, general technologies like AI, voice search, blockchain, and IoT will continue as a web development trend, at least for the next decade.
What languages are used for web development?
Web developers use various languages for building websites and web applications. PHP, Python, Golang, and JavaScript are a few that handle the frontend and backend aspects of website development.