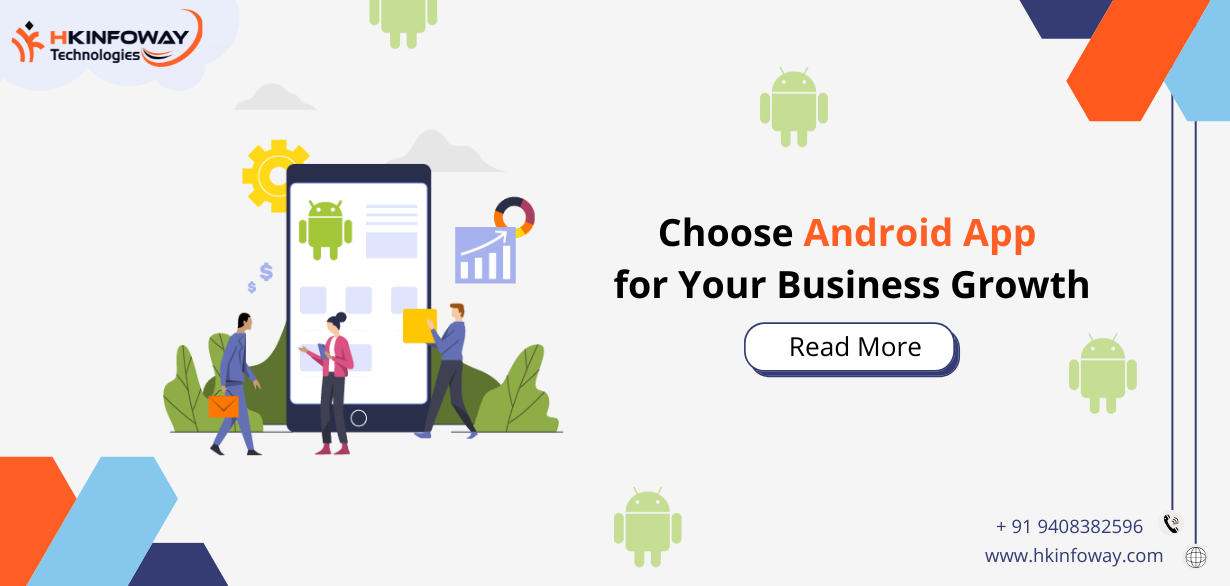 The Android is a smartphone Operating System owned by Google. According to a survey, Android keeps its number one rank as a mobile OS in October 2020. Most smartphone manufacturing companies have accepted Android as their Operating System. Because of its high demand, security, and cost-effectiveness.
As a business, you can think about the wide opportunities to grow your business online with Android App Development Services. A flawless developed Android App can help you to achieve your business goals easily.
Here are some of the key reasons you can choose Android as your primary mobile application development platform for your business.
Reason 1: Largest Mobile-User Community
As per Wikipedia, Android has over two billion monthly active users. And 3 million online apps available in the Google Play Store. You can think about how a large number of audiences available on this platform.
Almost all industry businesses have developed their business application on this platform, although you can promote a specific audience to download your app relevant to your business. It is one of the leading benefits of this large platform.
Reason 2: Open-Source Platform
Open-source is a freely available platform; this means you do not need to buy any software, space, or subscription to upload your application on Google Play Store.
Open-Source enhances the opportunity to design an error-free and flawless application with the source code. Open-Source provides flexibility, Speed, Cost-effectiveness, Security, and more features. The key benefit of using Open-Source platforms such as Android is, it saves time, money, and effort.
Reason 3: Customizable User Interface
Customization is required when you want to develop a goal-oriented application for your business.
You can add features or functionalities to your app. To make your design eye-catchy and goal-oriented, you can customize your app design. Finally, you can build an app that adds value to your business. You can also hire dedicated android app developers and get a customised app as per requirement.
Customization is one of the most striking features of the Android operating system; this saves you money, time, and effort. you can check our app portfolio for reference.
Reason 4: Security and frequently updates
Security is an essential part while developing an application. Google is very strict about Android security; hence they update the Operating System frequently.
Google is aware of hackers and spammers, so they created filters, restrictions on permissions, tools, etc., to restrict them.
Android security standards make your application reliable, flexible, and scalable.
Reason 5: Great Return on Investment (ROI)
Return on Investment or ROI is a ratio between the cost of investment and net profit. In this case, how much did you invest while developing your business application? And how much did you gain profit from the app?
Android App is an open-source platform, and there is no requirement for stringent hardware like Apple iOS and others.
You can develop and test it using a simple computer browser and other cheap devices; Also, Google allows you to use many tools and software without any cost.