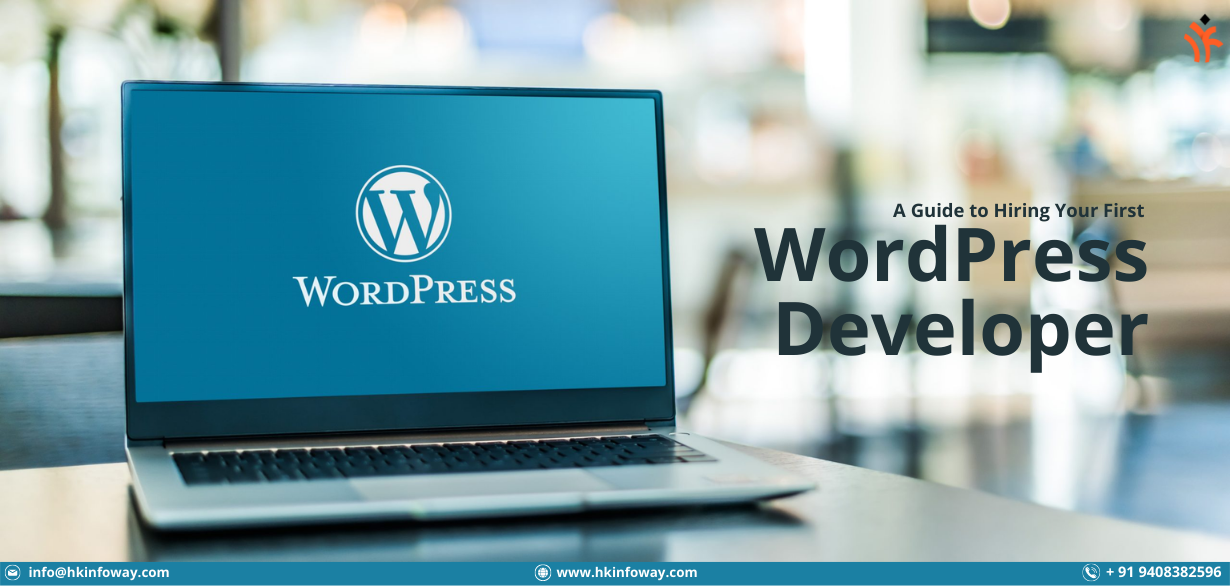 For a non-technical person, hiring your first WordPress Developer would feel like a daunting task. You have so many things to consider simultaneously, from scoping your project to deciding which and where to hire WordPress developers to select the right one to ensure the project goes hassle-free. 
That's a lot to consider and often overwhelms first-time hirers. Luckily, you have this guide that helps you understand how you can hire your first developer. The guide takes you through various aspects of the hiring process, from scoping the project to selecting the developer. So, without any further adieu, let's get started.
Things to consider when hiring your first WordPress Developer
WordPress is the most prevalent CMS that helps businesses to get websites quickly up and running. However, hiring WordPress developers can be a little tough, especially when it's your first time hiring. Here are some things you would want to consider to make the best choice and hire the right developer for your project.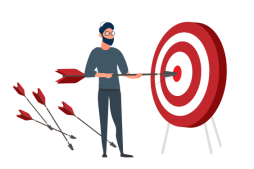 Scope Your Project
Before you jump into the hiring process, you should be completely aware of your project requirements. You would want to determine the type of your project. Is it an entire website building from scratch or just a little customization? It is vital that you have a thorough project scope; this would help you advertise your project more accurately and get high-quality candidates.
Your project scope would involve:
A project overview where you would explain your requirements.

The number of pages.

A blueprint that defines what each page would look like.

Functionalities you want to incorporate.

A timeline that describes what and when you want.
Full-Time Employee, Freelancer, or Agency
When you go to hire a WordPress developer, you will have three options in front of you: in-house employee, freelancer, or company. Choose the first one only when your project is complex and needs a quick fix of problems. On the other hand, if your project is small and can be finished within a few weeks or months, freelance developers are a good option for you.
However, there are some hurdles in working with freelancers. Communication gaps, language barriers, cultural differences, and freelancers working on multiple projects simultaneously, all these reasons can negatively affect your project.
And a great alternative to this is a WordPress web development agency. An Agency like HKInfoway Technologies will have a dedicated development team who will exclusively work on your project to complete it as soon as possible. Moreover, they will allocate a project manager who will carry out all the communication and ensure adherence to the timeline.
Where To Hire WordPress Developer
Now that you have scope in your hand and decided what kind of developer will suit your project requirements, now is the time to go find a WordPress developer for hire. There are many platforms for hiring candidates with the potential to be your WordPress developers. If you are searching for a freelancer, Upwork, Fiverr, and Codeable.io are some places where you can find the right ones.
If you want to find someone locally, a simple Google search will give you a ton of company lists that you can choose your developer from. Linkedin could also be a great platform to hire your ideal WordPress developer.
Sort Applications to Hire The Right Developer
Once you post your requirements on any of the platforms mentioned above, you will get a lot of applications. So, now you want to sort applications to narrow down from the vast list of applicants to a few more relevant ones. To sort your candidates, you can consider some factors like:
The average pricing of a WordPress developer ranges from $20-$50. If you need complex features on your site, prices may go higher than this.
Look for similar projects like yours. The developer who has worked on similar projects would have adequate experience and deliver effective results.
Positive reviews and ratings indicate the developer you will hire is reliable. So, look for some on your candidate's profile and avoid those who do not have one.
Selecting Your Developer
After sorting and narrowing down your candidate's list, next lies the interview process. By asking them for several pieces of information, you will get the right developer for your project. But before you select your candidate, there are some things you want to discuss with your ideal hire.
Hour-based hiring is a good choice instead of fixed price because development jobs are hard to judge through time scales.
Breaking down projects into milestones can help you do your vast project into small deliverables, which help determine your project progress.
A post-launch maintenance service ensures your website receives great support for initial bug fixings.
Rapid and transparent communication:
Ask your developer to quickly respond to your emails on working days. If your schedule is tight, you can set up another communication channel, e.g., skype.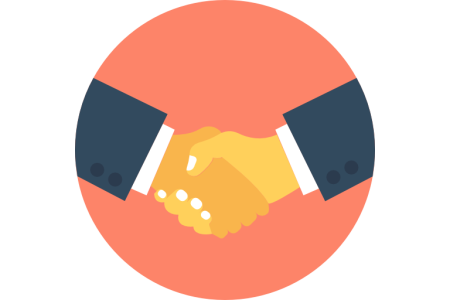 Sign a Contract
Now that you have chosen the right developer to offer their expert custom web development service, the final step would be creating a contract to save you and your contract developer from legal issues.
A good contract should include:
Client information

Developer information

Scope of the project

Milestone details

Project pricing

Maximum number of hours the developer is allowed to work

Scenarios of adding a new feature that is outside of the project scope

The type and extent of after-launch support

How both the parties resolve disagreements

Who owns the IP, and at what stage IP will be transferred

Access to shared passwords
Things to Take Care of Once Project Gets Started
It's okay and good to be cautious when working with someone new. Here are some points you would want to ponder:
Make sure all the milestones, tasks, and changes in the project's initial scope have proposed delivery dates. You want to ensure everything is set on firm delivery dates so that your project doesn't drag out.

If the quick response you were getting in the initial stage starts to slowly trickle down, ask the developer for faster communication.

Make sure your tasks and changes are within the scope of your project. Developers may try to please you initially by giving extra, but this could lead to caustic negotiation at the end of the project.

Estimating the time and workload in building features in certain types of development like

eCommerce web development

is quite challenging. If you think something is taking more time than it should, just talk to your developer about that.

If the developer starts asking about aspects defined earlier, they likely did not fully understand the requirements, and you need to reevaluate.

If you have paid the deposit earlier and the milestone payment isn't due, you shouldn't make any payments until significant work has been done.
Summing up
Hiring a WordPress developer can be overwhelming, especially when it's your first time. Thus the guide here provides you with some points to ponder to make your process of hiring developers seamless.
It is imperative that you fully scope your project before going to hire a WordPress developer. Decide what kind of developer you want to hire and where you will find them. Once you post your requirement, you will receive many applications from developers. You would have to sort and select the one that perfectly fits your project requirements. Also, sign a contract with terms that keep you from legal trouble.
If you want to know more about hiring developers or want to hire one for the project, do contact us and get a free consultation and quote today.