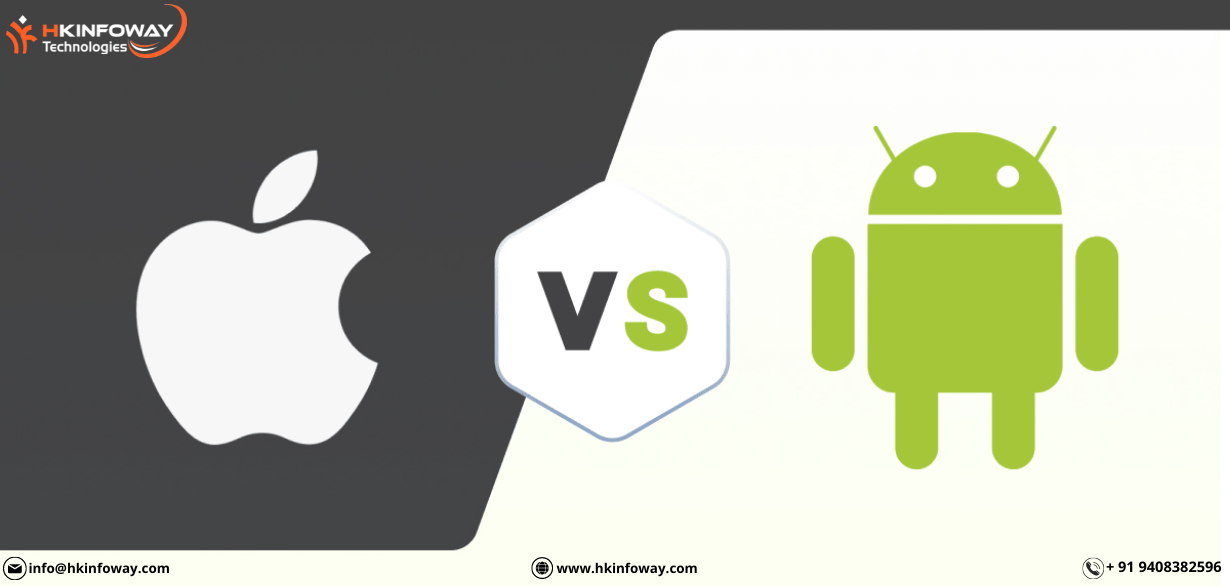 Mobile apps have become what websites used to be for businesses in the early 2010s. Back then, websites were necessary for companies. And it still is, but now, websites are not enough. Now, customers expect businesses to have a mobile application also.
And as smartphones have become an inseparable part of people now, businesses are striving to attract customers with smartphone applications.
Smartphones have really revolutionized the ways companies used to carry out businesses. Nowadays, if websites are essential to provide your business information to potential customers, mobile apps are vital for growing them. 
Therefore, having a mobile app is critical for your business. But the question "which OS is better in mobile app development, iOS or Android?" confuses many business owners when they decide to build an app.
To answer this question, we bring a thorough guide on choosing the right technology for your mobile app development. In this article, we have described how iOS and Android have their own pros and cons. And what factors you should consider making the right choice for your app.
Let's first start with the pros of choosing Android over iOS.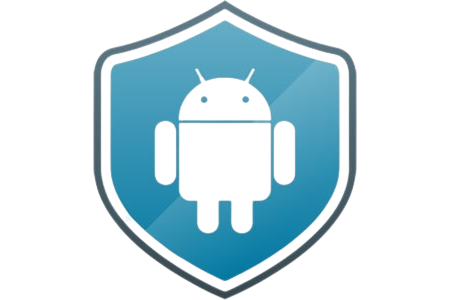 Why Choose Android over iOS…???
Global Reach
Android covers a large part of the mobile application market. With more than 3 billion active devices globally, Android is the most prevalent mobile operating system. So, if you choose to hire Android app developers, you can target a greater audience and extend your reach to wide Android users with proper app development.
More Flexibility and Customization
Unlike iOS, Android does not have strict rules on how the apps should look and feel. This gives developers more flexibility and customization possibilities. In this type of environment, developers can have complete freedom. They are allowed to customize the user interface and provide a unique and improved experience to users.
More Advantages of Choosing Android
Android is open source. So it allows developers to access all the features and modify them at their convenience.

Developers can use Google-provided design guidelines to make intuitive and user-friendly interfaces.

Publishing apps on Google Playstore is much faster and simpler than publishing iOS apps on Apple Appstore.
Shortcomings of Android Platform
Testing on various devices may be an effortful and costly task. Your app's performance may vary from device to device, and adapting them may take more time in QA.

If you want to integrate an in-app purchase model in your app, iOS would be a perfect choice because studies suggest that Android users spend much less on applications than iOS users.

As Android offers creative freedom to developers, they often take time to customize features. And the more time your Android app development takes, the higher your cost will be.
Why Choose iOS over Android…???
Monetization Chance
iOS app users are more likely to subscribe to premium app services and make in-app purchases. This allows businesses to monetize their apps quickly. On the other hand, Android users do not often make in-app purchases. So, the app owners have to monetize their apps with other means such as ads.
Development Cost
iPhone application development is relatively cost-effective than Android app development. You only have to test on several models of iPhone and iPads, so building an app for iOS technology is a lot of time-saving. In addition, Unlike Android, where testing takes more time due to numerous different devices.
More Advantages of Choosing iOS
Apple offers detailed guidelines on creating clean and unified user interfaces. So, developers do not need to focus on designing every minor detail. Instead, they can focus more on the app's unique parts.

IOS is more closed-source; it is considered more secure and reliable than its other rivals, including Android and Windows.

The Apple Appstore has high app publishing standards. So, when your app gets published on the app store, it automatically becomes reliable for users to make in-app purchases.

iPhone apps are more widespread in developed countries, where mobile users are more likely to spend on in-app purchases. So you will not have any problem monetizing your app.
Shortcomings of iOS Platform
The app launching process is more complex and time-consuming. The app does not easily publish apps on its marketplace. And they take more time reviewing your app than Android app store reviewers take.

Apple compels developers to follow strict UI guidelines. So, developers do not get much creative freedom in designing the app's user interfaces. 
Now you have a clear picture of potential issues you will face when choosing an Android or iOS platform for your mobile app development. So now, let's look at factors you should consider choosing your ideal app development platform.
iOS or Android? How to determine the best platform?
Determining the best platform for your business app requires a thorough analysis. Here are the factors you will need to consider before hiring the developer for the respective mobile operating systems.
Market Share
Considering market share allows you to determine how much exposure and access your mobile application will receive. Android has the most expansive market reach, covering more than 80% of the market. On the other hand, Android's close rival iOS shares 20% of the smartphone market.
While choosing Android makes more sense here, your mobile app platform choice should be more detailed and cover more factors. One of the most prominent factors you should look for is your audience. If your audience is more sophisticated, they most probably use Apple devices. In this case, choosing iOS would be a good idea.
Demographics
The market research will tell you a lot about your audience. Such as their demographic details like age, education level, and location. You would want to consider all these demographic details to determine what devices your target audience uses. And then decide on the mobile app development platform.
Along with education and age, location also affects mobile device use. For example, users from developed countries like the US, Canada, UK, and Australia use iOS devices. On the other hand, users from developing countries are more likely to use Android apps. So, considering this factor is essential if you want to target users from a particular location.
Development Cost
As we have mentioned earlier, the development cost for Android apps will be higher than iOS technology. But if you look at the bigger picture, the after-development cost of an iOS app will be much higher than Android because Apple charges a $99 annual fee for publishing apps on their App Store, while Google only charges a one-time fee of $25 for the same reason.
Moreover, Android app development services can be cost-effective in terms of developer fees. For example, if you hire an Android developer from offshore service providers, you can significantly lower your development expenses.
Testing
Both iOS and Android have their respective app testing simulators. And this is also considered a factor to decide which platform will be the best for your app development. Both the simulars are different and have their own reasons to be chosen.
iOS has a TestFlight testing environment faster than Android's emulator. That means developers can test and deliver apps more quickly, lowering development costs. On the other hand, Android's Virtual Machine emulator has a more realistic representation. So, it can also aid in better and faster testing of an app.
App Updates
Android and iOS both release new OS updates every year. So, if you consider updating your iOS app for the latest OS, it may take several days, hampering your product roadmap and business strategy.
With Android, you will not have such hassle. You can update your app within a matter of a few hours.
Revenue Models
Your app revenue will be decided on what revenue model you will choose. And all these things boil down to what app development platform you choose. As we have said earlier, determining where your audience resides will help you decide what platform to choose.
Both the platforms have dominated revenue models. Android has more apps supporting ads, while iOS apps rely on in-app purchases.
Engagement
It might seem obvious that as Android has a broader audience, the engagement with Android apps will be higher than iOS apps. But the truth is iOS users engage more with the apps than Android users. App abandoning rate is also higher in Android than iOS.
Wrapping up
Hope now you will be clear on what technology to choose for your mobile app development. After considering all the pros & cons and various factors, it should be easy to determine which technology would be the best fit for your business application.
If you are still confused about this, you can always take a free consultation with our expert app developers. Moreover, you can also hire an iOS developer or Android developer for your mobile app development at the best and most affordable rates.
How much will a Mobile app development cost?
The cost of mobile app development will be different for every company. And it may be affected by various factors such as:
The features you want in your app

The location you hire mobile app developers from

OS you choose to build your app. E.g., Android, iOS, or both.

The complexity of your app