Over the last decade, the eCommerce sector has risen exponentially. The increased digitization and ease of shopping have contributed majorly to this. Nowadays, selling online has become necessary for businesses to thrive in the market. 
If you want to start your online business, there are numerous platforms for you to choose from. Magento, BigCommerce, and Shopify are good options used by many companies. 
However, the cost of building an eCommerce website may be higher with these platforms. When it comes to affordability and ease of creating an e-store, WooCommerce is arguably the best eCommerce web development plugin.
This WordPress eCommerce web development platform is packed with features that help you effectively establish your online shop and thrive your business. Since WordPress launched this eCommerce platform, it has been the most preferred platform to many eCommerce website development services providers. 
So much so that today, WooCommerce powers around 8.7% of websites. With this statistic, you can ensure WooCommerce's reliability when you use this platform for your webshop. 
However, if this is not a convincing reason for you to opt for this platform, we have given ten benefits an eCommerce website may leverage from the WooCommerce platform.
Benefits of using WooCommerce for eCommerce Development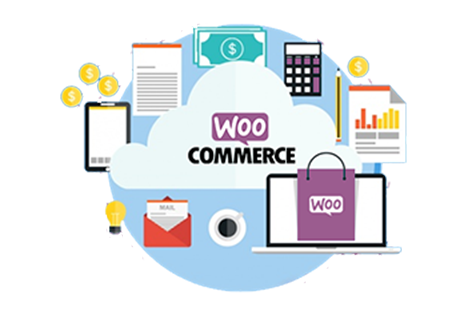 Open Source
Since WordPress is an open-source platform, this automatically makes WooCommerce accessible to all. This means you don't have to pay any fees for building and maintaining your webshop. In addition, you will have complete control over your website and can easily customize it the way you want.
Vast Plugin Library
Plugins are essential tools that help create a robust website. WooCommerce has a vast plugin library that allows you to add and integrate many features into your website. The library includes both free and premium plugins and extensions that enable you to run your website unrestrictively with numerous product listings.
SEO-Friendly
SEO is the most critical factor that ensures the success of your website. It ensures your product reaches intended customers by ranking high in the SERP. WordPress is well-known for its SEO-friendliness. And WooCommrece runs on this popular CMS platform. So as a result, WooCommerce offers easier website optimization than any other eCommerce platform.
Storefront Customization
A professional and flawless website entices your customers and retains them for a longer time. Therefore, the user interface is a critical aspect of your eCommerce store. WooCommerce, being a WordPress plugin, offers a great collection of free and premium customizable themes. These themes allow a professional eCommerce website development services provider to build you a capturing website. 
Easy to Use
WordPress is known for its ease of use. Its drag and drop interface enables any non-technical and novice business person to easily maintain and operate their website. Suppose you are even slightly familiar with the admin panel of WordPress. Then you won't have any hassle getting your hands on WooCommerce. Moreover, there are numerous how-to tutorials available if you are stuck anywhere.
Integration Capabilities
When it comes to integrating any third-party software system with your website, WooCommerce offers unmatchable flexibility. This flexibility allows you to harness the power of various plugins and extensions and enhance your website's features. You can easily integrate third-party tools like order management tools, CRM systems, shipping services and other such tools into your website.
Security
Security is utterly vital to offering your customer a secured shopping experience. In terms of data safety, WooCommerce is regarded as the most secure eCommerce among other options. Furthermore, WooCommerce is being regularly updated to make it more robust and secure. So, choosing WooCommerce for your webshop would allow you to create a reliable online shop.
Analytics
WooCommerce features an in-built analytics tool, which brings you crucial insights about your business and helps it grow. Moreover, you can also easily integrate third-party analytics and tools into your website. You can hire a dedicated WordPress developer to integrate these third-party analytics tools and other plugins into your website.
Cost-effective
If you are looking for a cost-effective eCommerce platform but don't want to compromise the quality, WooCommerce would be the perfect option for you. This open-source eCommerce web development platform has tons of features, free plugins, and themes that make your webshop building much more affordable and cost-cutting.
Great Customer and Community Support
One of the most critical benefits this eCommerce platform offers is extensive customer support. WooCommerce customer support will help you with the up and running of your e-store. Moreover, WordPress has a great community of expert developers. They can also help you solve any programming problems you may be having with your website.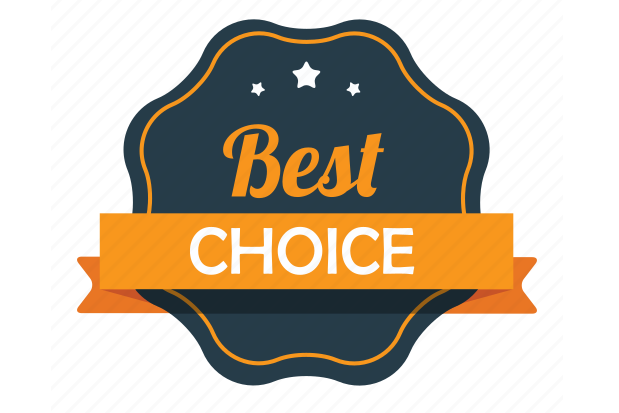 Why hiring a WordPress Development Agency is the best option?
WooCommerce offers you great ease in setup and operating your eCommerce website. In addition, being a WordPress plugin, WooCommerce offers a much more user-friendly interface, allowing even novice users to quickly get their hands on the platform. 
In this case, you would choose not to hire a professional WordPress development company and save some bucks to invest in your business.
However, developing a WooCommerce website isn't a straightforward job. You need to hire a dedicated WordPress developer to configure and optimize it properly and ensure it keeps running unobstructed. 
As expert WordPress developers, we adhere to best practices to eliminate all the potential problems businesses may run into. Sometimes, novice WooCommerce users can't form a good structure of code, which may affect the performance of your website.
A professional web development company houses skilled and knowledgeable developers. An expert can program the site with minimal code, enabling it to run efficiently and avoiding the need for data-intensive themes and third-party plugins.
Inexperienced WooCommerce users may sometimes miss a few things at the development stage. We ensure security management features, theme structure, eCommerce SEO implementation, mobile-first design, and other essential things. 
Moreover, we offer ongoing support services to keep your website continually serving your customers and growing your business.
Is WooCommerce good for eCommerce?
WooCommerce is WordPress's most popular eCommerce plugin for building an eCommerce website. It is an open-source platform, offering unrestricted customization of any WordPress theme. Moreover, its state-of-the-art features, seamless integration, and SEO compatibility are some of the reasons WooCommerce is good for eCommerce web development.