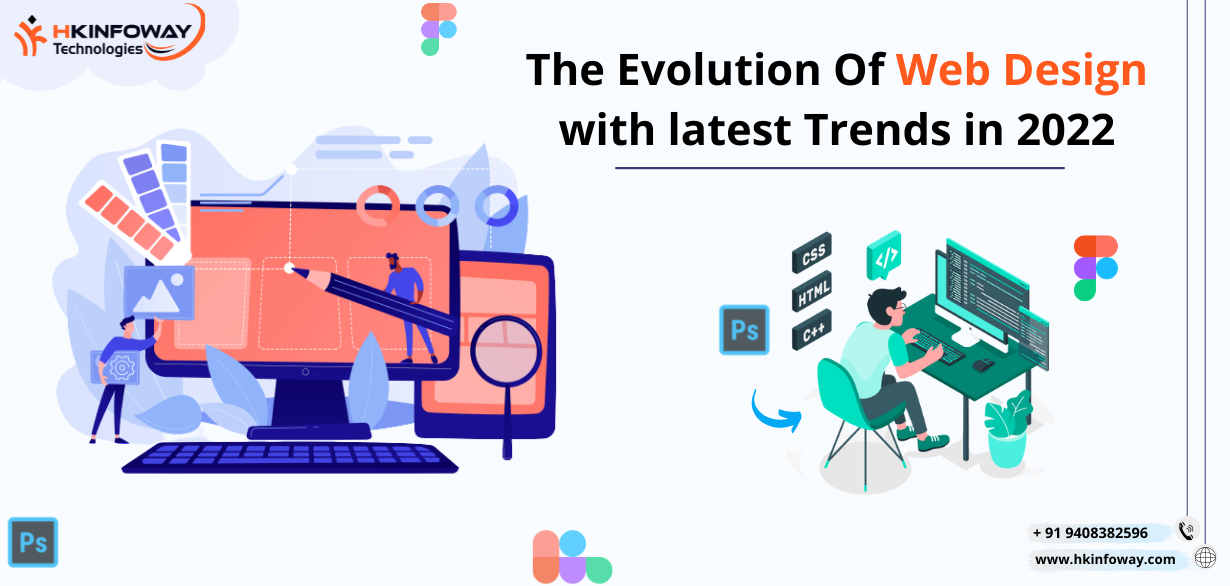 Visuals can impart more impact than simple words. That means the design is a crucial aspect for businesses that want to establish an unforgettable influence on their customers and prospects.
Having a website has become necessary for businesses, so staying relevant with the latest web design standards and trends. A well-designed website can help companies convert visitors into customers and make growth and profits on the internet. 
Web design has evolved a lot since the first website was published, from simple text-based linearly-structured web documents in the early 90s to a highly interactive and appealing tool that converts leads. It would be interesting to know how this evolution happened.
The Evolution of Web Design
Earlier websites had simple text-based structures and single-column designs with links that connect to other pages. Created with an initial version of HTML, these websites were created using only headers (<h1>, <h2>, <h3>), paragraphs (<p>), and links (<a>).
Then as the web development industry progressed, web designing emerged as a profession. HTML tables gave web designers more freedom to be creative and design structured and much more complex websites with multiple columns.
In the early 2000s, CSS-featured websites boomed the market. And around this time, web designers started experimenting with various design elements to make websites more appealing.
With the arrival of smartphones, the majority of internet users switched their surfing medium in the 2010 decade. And that compelled web designers to make their designs responsive and mobile-friendly.
And that supercharged the ever-growing evolution of web designing. Later in the 2010s, CSS3 and HTML5 were introduced, giving web designers the capability to produce high-quality animations and effects.
Coming to today, the web design industry is a much-grown field and plays an important role in businesses' website development. Every year the industry introduces design trends that, over time, become a fundamental thing to be implemented in websites.
Being the best web design and development company, we keep a keen eye on these trends, which help us better our web design services. The year 2022 is also bringing some notable trends worth the sighting.
Latest Web Design Trends you will see in 2022
No-image hero section
Hero images used to have a special place in web design. They are the first thing the user interacts with when arriving on the website, and therefore, hero images used to be a crucial element for websites.
But now, artistic, oversized typography is replacing the hero images, giving web pages an aesthetic look as the web design industry evolves with numerous transformative trends.
Oversized typography is a new fresh design trend this year. And when incorporated in the place of the hero image, it helps designers create home and landing pages that speak with design rather than relying on photographs or graphics.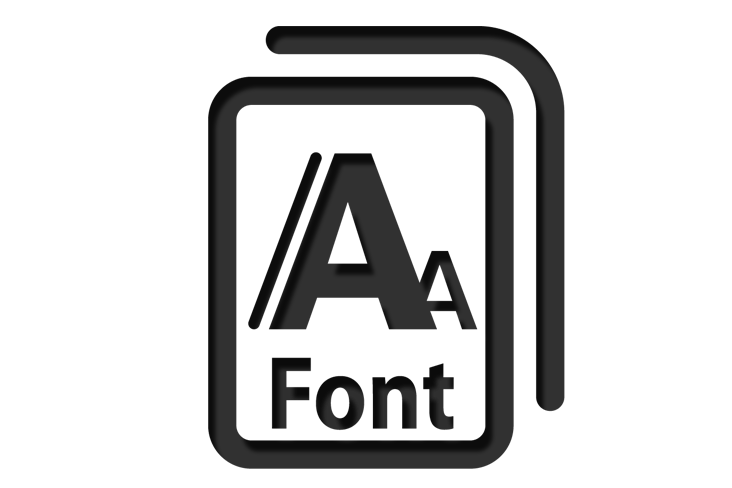 Interactive fonts
Many designers have found creative ways to make their text interactive and responsive to various mouse interactions. This web design trend not only adds a playful element to your site but also helps your users stay longer.
A common way to make texts interactive is by applying the hover-state effect on them as you do with buttons. And with the help of no-code tools, it is easier than ever to create elaborative interactive font designs than just zooming in and out.
But do keep legibility in mind when you decide to incorporate interactivity in fonts in your website design, as some people may find it difficult to focus on the text.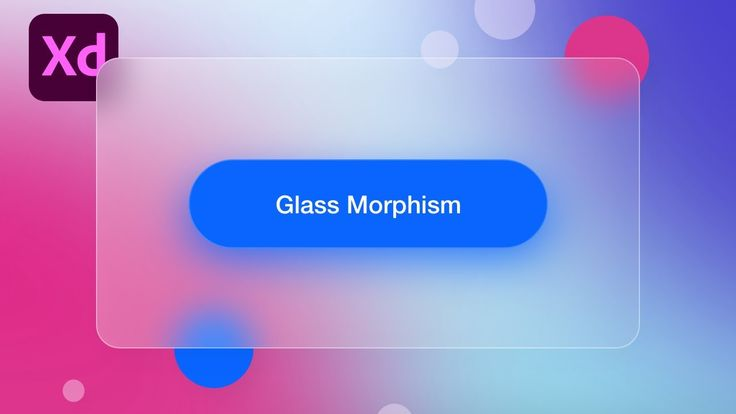 Glassmorphism
Glassmorphism is not a new trend for this year. But it is still worth mentioning in the latest web design trends of 2022. After seeing the popularity in both web and graphic design, this cult design trend is for sure staying longer in these creative fields.
Glassmorphism evolved inspired by the then-prevailing Neomorphism design trend in late 2020. And in 2021, it appeared on many Dribble profiles as it charmed designers a lot. Now that 2022 has arrived, this web design trend has made its web debut with many recently published websites.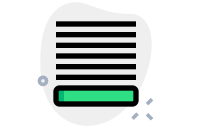 Larger footers
Until now, footers were the most overlooked web design section. But with the latest and transformative web design trends, finally footers too have got the attention. What was once used to provide simple contact information has now transitioned into a place that includes other home page elements.
Footers now contain more than just static information, and therefore, designers are making them a scroll longer that covers all the screen sizes. Large footers are an essential design element that includes multiple engagement points, more information, dynamic page links, and social media links. 
Gender-neutral design
Gender-neutral design is a positive web design trend inspired by years of effort of people who strived to bring inclusivity in world society. And it seems that they achieved a special milestone, as gender-neutral website designs are appearing, ensuring every visitor feels included.
You may now see websites transforming their color palettes to suit the inclusivity movement. Formerly pinkish light-colored, the flowery design was denoted as the female gender. And a black or blue design with masculine motifs like skulls and beards are used to represent the men community.
Beyond this was nothing. But as gender boundaries are blurring and people accept the fluidity in gender concepts, you may see more and more websites featuring subtle, gender-neutral colors and all-inclusive elements.
Being a rapidly growing field, the web design industry brings new and latest web design trends every year. And this year too is predicted to flourish many trends in the industry. So, the above list gives a glimpse of some of the noteworthy design trends that will prevail in 2022.
No matter how many trends arrive in the web design industry, HKInfoway Technologies will always strive to be the best web design and development company that offers extensive and brilliant web design services to businesses worldwide. Have your website designed with our brilliant web design services and convert your web visitors into life-long customers.