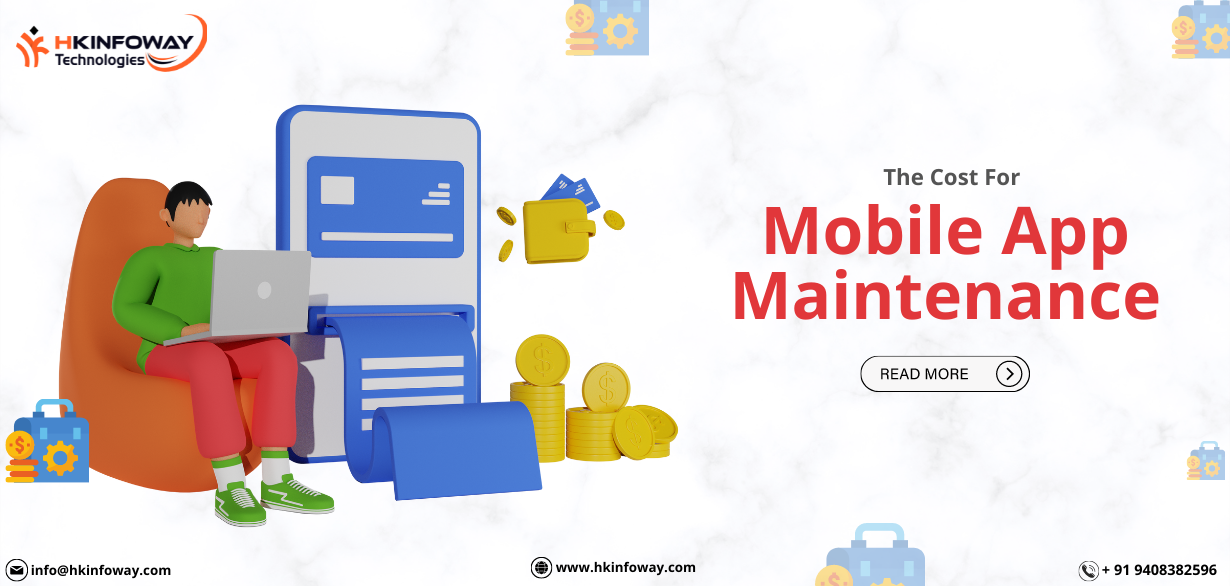 A continuous app maintenance service is imperative if you want to ensure your app stays flourishing and serves your users. When you opt for an app maintenance service, you can ensure your app stays updated with the platform and technological advancements. Many app development firms provide free maintenance services for their custom iOS app development or custom android app development services. 
However, this service would be free for a few months only. After that, you might get charged for it. But, a continuous app maintenance service ensures your app keeps serving your users, so investing in one without considering the charges could be a good option. But when investing in an app maintenance service, one of the first questions that come to mind is how much it costs.
There can be no straightforward answer to this question. However, if we talk about the average app maintenance cost, it would be around 50% of the initial cost of the app development in the first year of the launch. You may need to fix many bugs and incorporate customer feedback into your app in the first year.  
After the first year, your app maintenance expense would be around 15% to 20% of your initial app development cost. However, many affecting factors determine the cost of your app maintenance services. This article explains these factors in detail to help you decide on your service budget. Keep reading.
Factors That Affect The Cost Of App Maintenance
Bug Fixing And Updates
Bug fixing and functionality updates are common reasons for getting an app maintenance service. For example, in the initial years of the app launch, your app would show many bugs as it gets used in real-time scenarios. You would need a quick fix for these bugs. Generally, on average, bug fixing costs around $50. 
And in case of a feature update, you would need to invest $1000 to $2000 as per your app's requirement. This would take more time than simple bug fixes. Feature and functionality updates may generally take weeks. It would be best to hire an Android developer or an iOS app developer for this.
Hosting Maintenance
The app hosting cost and server maintenance cost is other vital factor that determines the final expense of your app maintenance service. So, first, you would need to decide what kind of server you want for your app and then sum up your app's hosting cost.
Hosting a server for a mobile application can range from $70 to $320. However, this is a rough estimation. The actual expense depends on many factors such as content, number of active users, and potential growth.
Analytics
App crashes, bugs, and other technical problems need thorough monitoring and analysis. And for this, you would need analytics tools such as Google Analytics that offer insights, helping you make better decisions.
Apart from Google Analytics, you can find many premium tools with advanced features. These premium tools may cost a few bucks for their services. And investing in some of these would definitely extend your app maintenance budget, but it is worth doing.
Customer Support
Your app also needs to provide a platform for your customers where they can be vocal about their queries and concerns and find a solution. For this, you may invest in customer support which will be an ongoing cost.
However, it will help you gather valuable customer feedback. The cost of customer support varies according to the extent of service provided and the measures employed.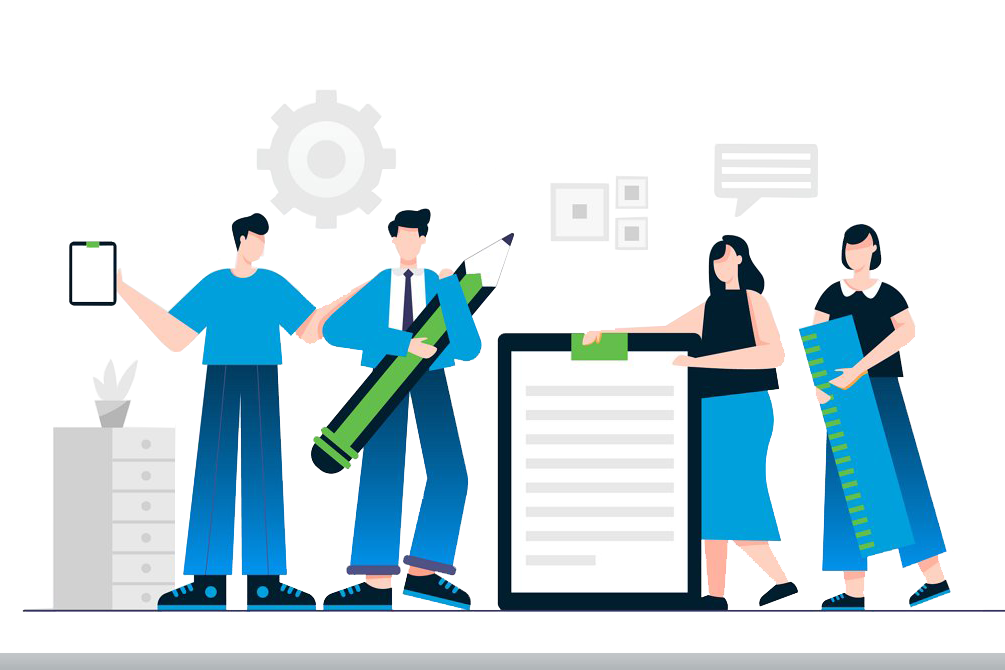 Third-party Services
Whether you acquire a custom Android or iPhone app development service, you probably need third-party tools to enhance your app's functionality. You may incorporate third-party tools and services to extend the functionality of your app. Premium third-party services may require a yearly subscription to keep them up and running.
And this stack-up more expense to your app maintenance service. Every app may be using different tools according to its requirements and functionalities. It makes it hard to estimate the average maintenance cost of an app.
App-marketing Aspect
Apart from the technical requirements of an app, you may want to invest in the non-technical aspects like marketing. For example, you may wish to implement communication and marketing tools to help you with social media engagement, push notifications, community development, etc.
These marketing tools will have their subscription cost, which adds to the final amount of your app maintenance service.
Development Team Location
Lastly, the maintenance cost of your app can also be influenced by the location you hire an iOS developer or android developer from. The app maintenance cost varies across the world. For example, developed countries like the US, UK, Australia, Germany, and Russia would have higher development and maintenance costs.
On the other hand, under-developed countries like India, Pakistan, Bangladesh, Nepal, Philippines will have lower prices. So, hiring your developer from these countries would also decrease the cost of your app maintenance.
Is App Maintenance Service Necessary?
By availing of an app maintenance service, you can ensure your app keeps serving your customers seamlessly. Service providers analyse your app for technical faults, eliminate bugs, update features and third-party tools, and provide users with a seamless user experience.