According to Statistics, the Apple App Store has 4.5 billion apps, and hundreds of them are being downloaded daily. But according to a statistics site, only 29% of apps can stay longer than 90 days. That means users find only 29% of the apps worth keeping on their mobile. Others slowly slip into anonymity and become irrelevant unless they improvise.
App-making in iOS is not just about typing code and publishing on the App Store or on any platform, for that matter. It involves a much more complex process. And therefore, you should always hire an expert iPhone app development company for your app development. 
An experienced and skilled team of developers can help you build your app with every necessary consideration that makes your app successful. The success of an iOS app depends on many factors. And you should be aware of that. In this article, we are discussing 10 key elements that you should keep in mind when developing a successful iOS app.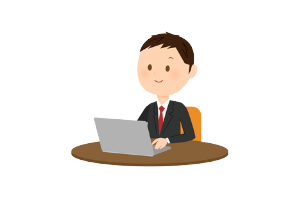 Key elements that ensure the success of the iOS application
Market and Audience Research
Research is an integral part of any successful app, whether iOS or Android. Good market and audience research help you make an app based on actual data rather than assumptions. Therefore, you should thoroughly research your target market and audience to determine their pain points and build an app to solve that.
As part of your market research, you should evaluate your competitors, use analytics to get essential insights, collect user demographics, and take surveys for qualitative and quantitative data gathering. This will help you understand who your audience is, what problems they are having, and how your app can solve them.
Seamless User Experience
User Experience (UX) is another crucial element of an app's success. Over the years, mobile app users have become much more selective and demand a smooth and seamless user experience in apps. So if you want to ensure the success of your app, you should provide your users with a flawless user experience.
Make sure your app has minimal screen loading time. It should not load more than a few seconds. And for that, you have to optimize its features and components. A good UX saves you from app abandonment and increases app retention rate, eventually generating revenue. 
User-Centric App
A target market and audience research provide adequate data and insights that tell who your audience is. And your app should be user-centric that should cater to them. An audience-centric app gets more users and engagement and generates more revenue for your business.
Even after your app launches, you should strive to make it more beneficial to your audience. And using feedback can help you with it. Incorporate a feedback feature within your app or read app store reviews to know what your users expect more. Use this data to make your app more user-centric.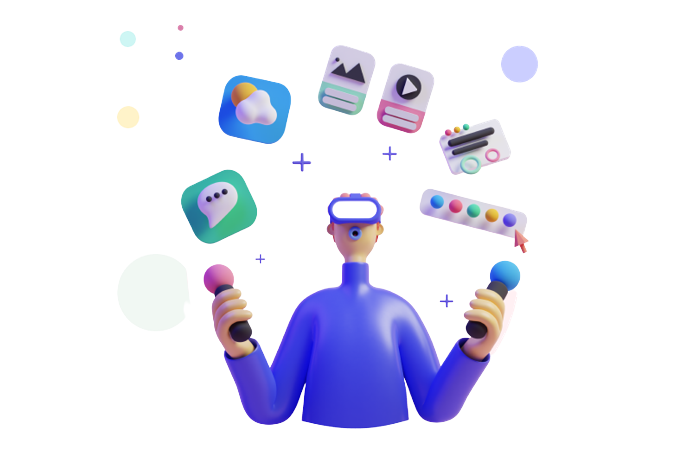 Exceptional UI
A poorly designed app showcases the efforts you have put into your app. So your app's user interface should be flawless and up to contemporary standards. Generally, the iOS app development services go through a long development lifecycle, including app designing.
If you opt for an iPhone app development company, they have a complete team of developers that handles various aspects of the app development process. For example, they deal with wireframing, UI designing, and UI development. So you don't have to take anything on your hand and can concentrate on other aspects of your business.
Thorough Testing
App crashes are one of the reasons why users abandon and uninstall apps. These may be caused by some technical flaws that should be eliminated immediately. So, it is better to recognize these flaws and remove them beforehand. That is when app testing comes into play.
App testing is a part of the app development lifecycle and may be performed at the end of the app development or along with it. A rigorous cycle of app testing helps you identify bugs that cause app crashes and remove these technical glitches before it goes to cater for your audience.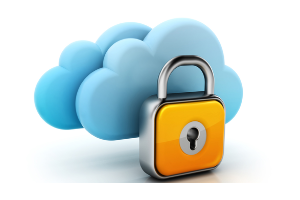 Strong Security
After multiple instances of cybercrime around the globe, security has become a prime concern for app users over the years. Nowadays, apps are the most sought-after model for transactions, shopping, booking, chatting, and storing critical information. Therefore app security factors should not be neglected.
One of the best ways to eliminate this risk is to hire an iPhone or iPad app developer from a reliable agency. A professional app developer follows best app development best practices that make your app robust in terms of security and performance.
Effective Marketing Strategy
No matter how helpful and feature-rich your app is, it is no use if your audience doesn't know about its existence. Hence, you need a robust marketing strategy to reach your audience and encourage users to download your app. There are several ways in which you can market your app.
Social media is a powerful platform to promote your iOS application. Make an account on the platform where your audience mostly dwells. You can always take help from a content marketing team; in fact, it is the best idea as they can help your app reach its target audience with various app marketing tactics.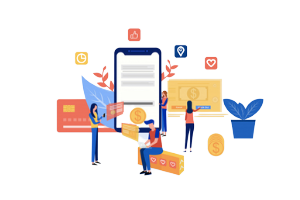 Correct Monetization Method
The monetization method you choose also determines the success of your app. There are a few popular monetization modes available. For example, in-app advertisements are the most used monetization method. But sometimes, it can be annoying to users and become a reason users stop using the app. So you should ensure to show limited ads on your app.
In-app purchase is another great option if your app offers a premium product service. Subscription-based monetization is quite famous in video streaming and music apps. And last, the freemium method is a good alternative where you can offer some free services and charge for premium ones.
Great User Support
The success of your app depends not only on the app's sound design and great functionalities. Good customer support also ensures user satisfaction and the eventual success of your app. Always be prompt with users' queries and solve them as soon as possible. Feature common FAQs into your app, so your user doesn't have to contact you to find answers to common questions.
Continual Improvements
Mobile app development is a never-ending process. To stay strong in the competition, you should continually improve your app to be relevant in the market. Listen to your users and incorporate their suggestions and reviews into your app to make it more beneficial to them. Moreover, you also want to fix security patches and technical glitches.
How can a professional iPhone app development company help build a successful app?
A professional app development company comprises expert and experienced developers who know how things are done in the app development process. They keep themselves aware of the latest app development trends to build contemporary standard apps.
Moreover, they are well-aware of coding best practices, which allows them to build robust and reliable applications that thrive on the market. So, hiring an iPhone app development company rather than taking things into your own hands would be a great idea.