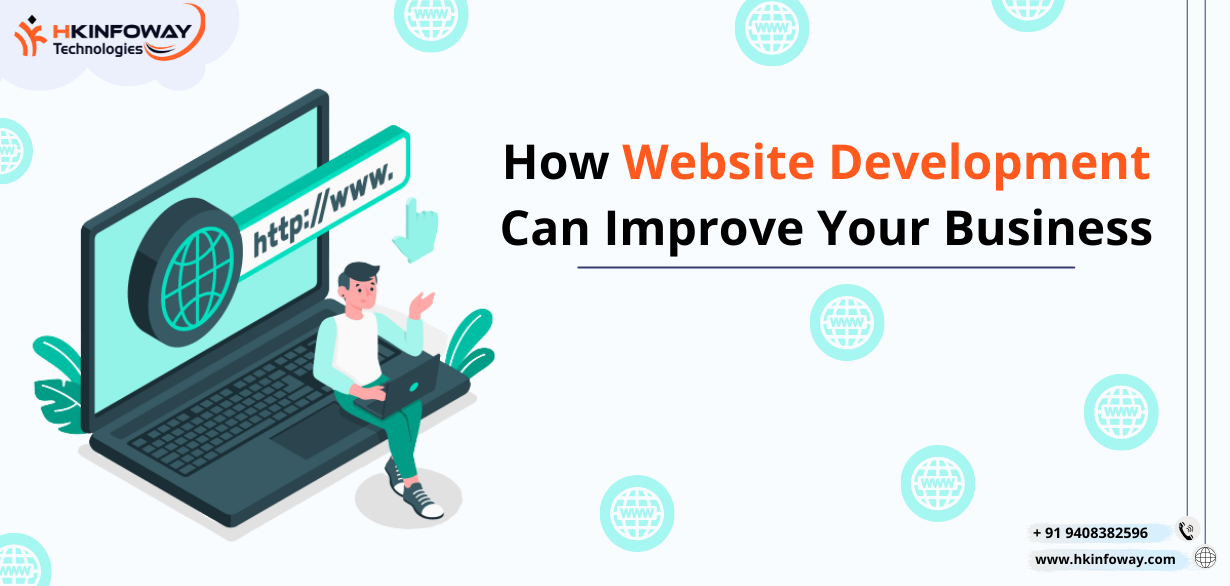 As per some statistics, over 81% of customers research a product before buying it. Now, these statistics should concern business owners who do not consider having a website for their business.
In this highly techno-savvy world, the customer's purchasing process has changed a lot. Nowadays, they consider checking websites and comparing products or services with other competitors before buying.
And if you do not have a website, you are losing a big bet, falling behind in the competition. Having a simple website is not even as expensive as it used to be a decade ago.
Nowadays, you can hire remote developers who can build your website in a cost-effective way. So, the budget should not be a reason for not having a website. And if it is, the benefits the web development provides to your business will negate it.
To convince you more, here are the ways how website development can improve your business. Read them and know why you should choose to have a website.
Grow your internet presence
Well, one of the first benefits a website provides to your business is it grows and improves your web presence.
You may have social media pages created for your business, and sure they are necessary. But, if you want to establish yourself as a genuine and authorized business, having a website is a must.
A website can work as your online profile where your customers can learn more about your business and get your contact details.
Moreover, with the help of SEO strategies, you can target your prospective customers by ranking on the first page of the search result when they search for keywords related to your business.
Market your business
Apart from being your business profile, a website can also work as an effective marketing tool for your business, as websites are prominent players in digital marketing.
Again, optimizing your website following SEO best practices can help you here. SEO brings your business in front of your customers browsing the Internet to buy products or services you are selling.
However, for this to happen, you need to get your website built with the right strategies. So it is essential that you hire the right IT company to leverage their expert web development services.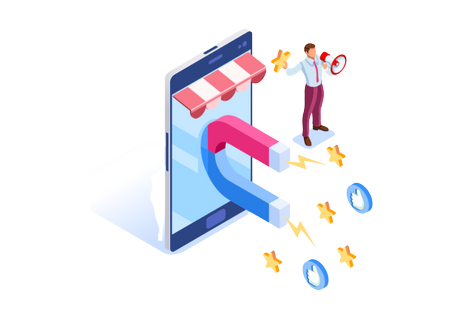 Engage visitors
A website can improve your customer's engagement with various activities that delight them and compel them to stay on your website for longer. And this helps establish your brand on the Internet.
Moreover, a better visitor engagement eventually leads to more sales and better customer satisfaction and improves your business performance on the Internet in terms of SEO.
To better your visitor engagement, you can add interactive user interfaces to your website. You can add chatbots to help your customers get their queries answered immediately. Or personalize your landing page as per their previous search patterns.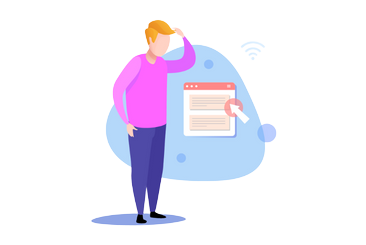 Generate more leads
It is evident that websites are far better at generating leads than any other form of marketing or branding strategies, online or offline. 
By having strong call-to-action and appealing landing pages along with strategically crafted digital marketing campaigns, you can make your website a lead-generating machine.
A great user experience also contributes to generating more leads. So, ensure your website is more customer-friendly, offering a seamless user experience to visitors with clean graphics, interactive interfaces, and compelling copy.
Moreover, by providing your customers with tempting offers and discounts, and free giveaways on your website, your business can generate more leads, eventually closing up more sales.
So ready to build a website?
Considering all the ways listed above, you might have now understood how web development can improve your business.
In this highly digitized world, regardless of the size of your business, you should have a website helping your business strive on the market and stay ahead of your competitors.
But as a website is important to a business, so is choosing the right company which develops it. Make sure you are hiring skilled developers to guarantee the best web development services. 
Contact us now on info@hkinfoway.com or call us on 9408382596.